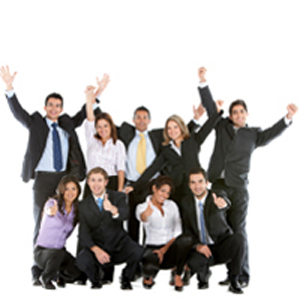 HR Accelerator©
An absolute Game-Changer for Management and Human Resources. A short interview (20-30 minutes) with a staff member enables me to deliver a 11-12 page "manual" on that person to their manager, same day. What works or doesn't work to get the best from them, how to best motivate, how they communicate, what their resources and challenges are, and far more. Unanimous raves, as it makes managing and performance reviews a breeze, cutting time and effort, while increasing effectiveness and efficiency. And the staff loves how differently they're treated afterward.
Monthly Team Coaching – Communications and Conflict Resolution
1 Hour or 90 Minute Sessions (weekly or bi-weekly) [options and pricing based on time and number of participants.] Optimal for situational or circumstantial issues or when you're looking for common ground and better communication flow. You can address specific challenges in your team, gain new resources, and develop more effective ways of working.
the GPS – Great Profits System©
Decades of Process Re-engineering gave birth to a distilled system that can be the single most powerful and effective way to take your organization to a new level. Increasing productivity and efficiency, focusing on your core competencies, while reducing expenses through cost containment and streamlining processes (how you do what you do) will put you in the driver's seat of your business.
Making decisions doesn't have to be a place of stress and anxiety, especially when it comes to our businesses. We look at all of the possible ramifications, and get stuck not wanting to make the wrong decision. This puts many of us in a position of avoiding change or action, even when current methods aren't working.
I developed this system to help business owners, entrepreneurs, and managers streamline how they sort through the plethora of criteria, trying to get to the heart of the decision. When this information is categorized and structured so that it makes sense to you, it illuminates a clear path. When the path is clear, your plan of action is clear as well.
You get the GPS © Workbook with all the materials you'll need.
Plus up to 8 hours of on-site consulting, teaching you not only how to use the process, workbook, and forms, but taking you step-by-step through the process itself.
You'll have one-on-one coaching throughout the process, helping you apply it to your very unique and individual business.
The system yields varying results (a 300% bottom-line increase in one case) however because it uses a mathematical formula, it cannot yield less than a 10% to 20% increase in your bottom line, once the findings and processes have been implemented.